The WPS Parent Assessment Collective
The WPS Parent Assessment Collective has become a prominent centre in Calgary for the assessment of parents.  It is made up of a variety of clinicians who run their own independent practices, and they offer a wide range of therapeutic services and professional consultations aside from offering assessments of parents within the collective.  This allows for clients to be matched with clinicians who are best able to meet their needs, and to work closely with other organizations and agencies to provide the best possible service for individuals and families who are in need of help.

Many times when children have become identified to Alberta Children's Services, or when the courts want to gain ideas about how best to help families, the parents are asked to take part in a parent assessment. Parents will typically spend time meeting with an assessor to learn and discuss ways that the family can gain supports and improve the well-being of the children.

There are several types of parent assessments:
Parenting Capacity Assessment - This is an assessment designed to help Child Welfare or the courts to determine if a person is capable of being a safe and responsible care-giver for the child.  If there are child protection problems, the assessment will make recommendations about what kinds of help can be offered to the parents to help them to become safe and responsible parents for their children.


Custody Evaluation - Custody and access assessments are often used for parents already in the court system who have not been able to resolve their custody and access issues on their own. The assessor offers recommendations about a parenting plan that will serve the best interests of the children.


Limited Focus Assessment - Sometimes there is only one small area or question that is not clear to the courts or to Child Welfare, and there is no need for a time-consuming, full assessment.  Meeting with an assessor can often clarify a specific problem and lead to a specific plan to solve the issue.


Individual Assessments of Adults - In some situations adults find that they have struggles in the adult arena of their lives, which do not directly involve their children but indirectly these stresses can spill over into their relationships with their children.  An assessor can give ideas and make arrangements for help in these areas, so that parents can cope better and remain effective as parents.
Dave MacLeod
Western Psychology Services
Dave has extensive experience with children and families, working alongside Alberta Children's Services and the family courts in order to help families to ensure that their children are safe and well looked-after. He has a background in working with high-risk and high-conflict families, and draws on this expertise in designing plans for families that will help them to achieve the stability and calm that will enable the children to live safe and productive lives. Dave is also a trained mediator who is able to mediate family disputes, and he is able to complete custody evaluations for divorcing or separating parents, especially when there are child protection concerns. Aside from parent assessments, his areas of specialty include counseling with adolescents and adults.
Contact Dave MacLeod
(403) 244-1186
dave.macleod@westernpsychologyservices.com.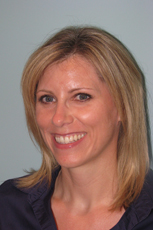 Leona Doig
Illuma Psychological Services
Leona has a special interest in working with adolescents and immigrant families.  She has worked in a number of treatment settings including the health care system, adolescent treatment programs and family treatment programs, and she has developed an excellent understanding of the important factors that influence parenting across different ethnic groups and cultures. She is highly skilled in working with young people who are having difficulty adjusting to the demands of adult life, and young parents struggling with the challenges of parenthood. In addition to parent assessments, Leona has a strong interest in counseling, and she draws from her extensive training in a variety of schools of therapy in order to create effective plans to help children and families.
Contact Leona Doig
(403) 540-8773
Eden McCaffrey
Ascend: Therapy, Assessment & Consulting
Eden has far-reaching assessment and treatment experience focusing on children, adolescents, and their families. While she maintains a broad base of clients including adults and families, she specializes in parenting capacity assessments and risk assessments, and she is very well-versed in the treatment of preschoolers, school-aged children and adolescents. Eden has expertise in the area of medical illness / health psychology, as well as children's mental health, behaviour, and developmental difficulties. She prefers to take a collaborative approach with parents, teachers, and other important people in the life of the children, in order to understand their needs and to help build a caring environment that will enhance their growth and development.
Contact Eden McCaffrey
(403) 464-2738
eden.mccaffrey@westernpsychologyservices.com.
Tammy Dalrymple-White
The Psychology Wellness Practice
Tammy has a special interest in mental health assessment and risk/threat assessment and is currently specializing in parent capacity assessments.  She has a wealth of experience in the area of child and adolescent mental health assessment and treatment and has worked in a variety of settings with children and adults with emotional, behavioral, and developmental disorders.  Although she works directly with children and families, she also provides training to healthcare providers, school personnel, and families in addressing emotional and psychosocial concerns.  She uses her assessment findings, together with her wide-ranging knowledge of research literature evidence and the client's goals as a basis for planning the most effective way to help families.
Contact Tammy Dalrymple-White
(403)835-3788
Shawn O'Grady
Shawminika Services
Shawn brings a great deal of expertise in designing and overseeing treatment programs for children and families, as he draws from his experience in child and family treatment programs. He has trained extensively in the area of early childhood trauma and the ways that can impact children and even adults later in life.  Shawn focuses primarily on parent capacity assessments, with a special interest in families struggling as a result of domestic violence, high-risk child behavior, and complex needs children. He has considerable skill and expertise in the area of crisis intervention and in family counseling, and he draws heavily on his understanding of other treatment and assistance programs to create plans that will help families.
Contact Shawn O'Grady
(403) 542-6101
shawn.ogrady@westernpsychologyservices.com.
Associates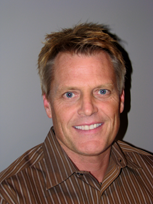 Scott McLean
Scott McLean, PhD (c), BCFT, RSW is an educator and social/justice service consultant. Scott is a forensic social worker and currently is registered in the province of Alberta and is Board Certified in Forensic Traumatology with the American Academy of Experts in Traumatic Stress. Scott started his work with youth offenders and as an outreach counselor with street youth, and has since then worked in a variety of settings working with children, youth, and their families.  As an administrator he managed a large social service agency (Mountain Plains) for ten years and then worked at the Alberta Children's Hospital (Child Abuse/Family Resource) for three years completing family and risk assessments.  His clinical practice includes: trauma counselling with crime victims, parenting capacity assessments (private and court ordered), and research (divorce and children rights). He has authored a Chapter in a book to be published in 2012, titled Children First: Protecting Their Rights – based on the United Nations Convention on the Rights of the Child.
Contact Scott McLean
scott.mclean@westernpsychologyservices.com.